FUKUSHIMA SOLUTIONS WORLD CONFERENCE!
check us out!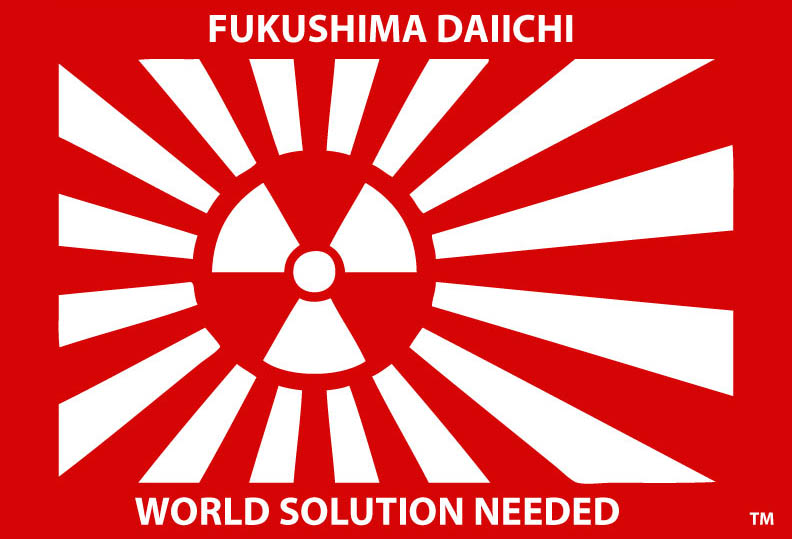 Purchase t-shirts - help us discover a world solution
University of Texas campus at Austin, TX 78701
On campus Venue to be announced
March 22-23, 2014
9am -7pm (both days)
LIVEONLOCATION.TV - Presents an Exclusive LIVE WEB CAST Special!
If you can't attend this rally, you can watch this live Presentation here by registering below!
VIEW THIS LIVE EVENT AND HELP SUPPORT THIS TRUTH EFFORT BY CLICKING ON THE DONATE BUTTON BELOW
Click on The Donate Button Below in far left Blue Box to begin the process of registering for the this - Live webcast
The donate button will be active 24 hours before the event!
PROGRAM - subject to change
Program Plans: we are a go on the On Campus Plan, in addition we have verbal commitments from some major international experts in the field of both nuclear engineering and nuclear medicine and will announce those confirmed speakers soon.

Notes:
1. Both days will have a minimum of 4 on site speakers and 6 skyped in speakers from around the world, this will enable us to present to the onsite audience and viewing audience on the webcast the finest speakers and solutions possible.
2. The Webcast will be a pay per viewer webcast so we will be able to support the number of viewers anticipated which we expect to be in the thousands and the broadcast page is: www.liveonlocation.tv
3. Day 1 is to address site remediation solutions and the foremost experts will speak to our audiences
4. Day 2 will address health issues and provide solutions for personal health
5. We will record both days and make it immediately available to all sponsors
6. We will produce a DVD and make that available to the public at a later date
PROGRAM DAY 1 - subject to change

Day 1 – March 22, 2014 – 9am – 7pm – This day will concentrate on the Fukushima Daiichi Nuclear Power Plant site remediation
9:00am - 9:15am - Opening of Conference - George Butler
9:15am - 9;30am - Welcome from host Young Americans for Liberty - Nick Virden - President
Program turned over to David Yurth and Doctor John Apsley - who will share moderator duties
9:30am - 10:15am - 2011 Tohoku earthquake - Fukushima Daiichi catastrophe and aftermate of Earthquake - detailed description of Fukushima Daiichi site and present condition and state
10:15am - 10:45am - Key Note Speaker TBA
10;45am -11:30am - Site remediation
11:30am -12:15pm - View From Japan - TBA
12:15 - 1:00 - Doctor Bill Deagle
1:00pm - 2:00pm - Lunch Break - seek out your favorite restaurant
2:00pm - 2:45pm - Steven Starr - Radiation Dangers
2:45pm - 3:30pm - David Yurth - radiation remediation
3:30 - 4:15 - John Apsley - author of Fukushima Meltdown
4:15pm- 5:00pm - TBA
5:00pm - 5:45pm - Ocean Currents, Jet Stream and weather factors - World-wide
5:15 - 6:00 - Tentative - Doctor Helen Caldicott - Nobel Laureate, Founder of Caldicott Foundation
6:00pm - 6:50pm - Panel Discussion - Site Remediation
6:50pm - 7:00pm - Closing Comments Day 1 and announcement for Day 2 - Close of Day 1
PROGRAM DAY 2 - subject to change

Day 2 – March 23, 2014 – 9am – 7pm – This day will concentrate on Health issues
9:00am - 9:15am - Kallen Diggs - welcome to our in house audience and webcast audience
9:15am - 9:25 - Nick Virden - YAL President comments
9:25am - 9:35am - Opening of Day 2 - Moderators Dr. John Apsley and David Yurth quick review of Day 1
9:35am - 10:15am - TBA
10:15am - 11:00am - TBA
11:00am - 11:45am - TBA
11:45am -12:30pm - TBA
12:30pm - 1:00pm - Doctor Bill Deagle
1:00pm - 2:00pm - Lunch Break - seek out your favorite restaurant
2:00pm - 2:45pm - Wladimir Wertelecki
2:45pm - 3:30pm - Doctor John Apsley - personal health issues
3:30pm - 4:15pm - TBA
4:15pm - 5:00pm - TBA
5:00 - 6:00 - Panel Discussion - Health Issues
6:00pm - 6:30pm - Closing Song "Light a Little Candle" an American and Japanese Choirs Live - 8:am in Japan
6:50pm - 7:00pm - George Butler thanks for coming - John Apsley and David Yurth with closing conference comments and any future announcements
© 2014 George Butler