LIVEONLOCATION.TV - Presents an Exclusive LIVE WEB CAST Special!
If you can't attend this rally, you can watch this live Presentation here by registering below!
VIEW THIS LIVE EVENT AND HELP SUPPORT THIS FREEDOM EFFORT BY CLICKING ON THE DONATE BUTTON BELOW
Click on The Donate Button Below in far left Blue Box to begin the process of registering for the this - Live webcast
The donate button below is active now!
or view the free stream below - with ads and no value added interviews
FEATURING - In order of Appearance
Opening and Speakers:

Pastor Stephen Broden - Master of Ceremonies - Founder of Constitutional Defenders of Texas and Sponsor of this event
Pastor Stephen Broden, Founder of Constitutional Defenders of Texas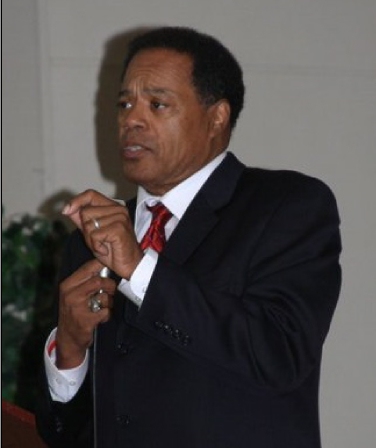 Constitutional Defenders came into existence to hold our elected officials accountable to fulfill their oath of office. It is the responsibility of our political leaders to first protect and defend our constitution from foreign and domestic enemies. Our constitution is the highest law of the land, and embodies the framework of protections design to make certain that our liberties are secure for us and our posterity. It is the observation of the Defenders of Texas that our government is guilty of violating our constitution. This is evident in the number of unconstitutional executive orders, judicial decisions and legislation's that go beyond the enumerated duties outlined in the constitution.
It is clear that the recent executive branch recess appointment was unconstitutional. Equally true is congress' crafting of National Defense Authorization Act legislation (NDAA)and signed into law by the president was unconstitutional. Clearly, the recent ruling from Justice Roberts was outside the enumerated duties specified in the constitution. Our website has documented 50 violations perpetrated against 'We the people" and our constitution.
What do we do when our government is involved in unconstitutional acts?
The constitution gives two answers to this question. The first answer is found in the first amendment. The phase "to peaceably assemble and petition redress" is an action that "We the people" can do when we have a grievance against our government. The word "redress" is defined in the American Dictionary of The English Language by Noah Webster 1828 as " to set right; to amend. To remedy; to repair; to relieve from, and sometimes to indemnify; as, to redress grievances." We must petition redress against all unconstitutional acts perpetrated by the government.
The second action that can be taken is found in the principles of the 9th, and 10th amendments. When the government goes beyond the enumerated limitations of the constitution then "We the people" must appeal to the 9th and 10th amendments to protect our liberties.

Regina Imburgia - co organizer
Erin Davis - co organizer

Judyth Vary Baker - author will speak about her book: Me & Lee: How I Came to Know, Love and Lose Lee Harvey Oswald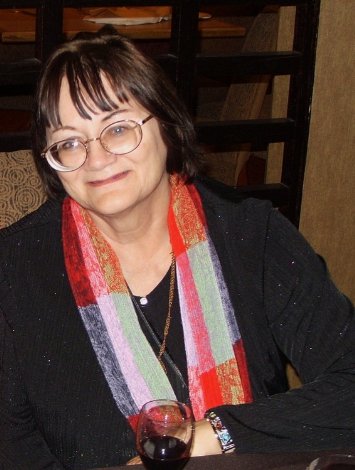 Judyth Vary Baker (1943 - ) born South Bend, Indiana, is an American artist, writer and poet. Her work in cancer research as a teen and young adult led to later involvement in a biological warfare project aimed to eliminate Cuba's Fidel Castro. In 1963, her decision to protest the use of unwitting prisoners for a dangerous cancer experiment destroyed her cancer research career. Baker's intimate relationship with accused Kennedy assassin Lee Harvey Oswald, who Baker and others say was involved in the anti-Castro effort, and was framed in a cover-up, has become the subject of documentaries, plays and books since she first spoke out to Sixty Minutes in 1999. Her book Me & Lee: How I came to know, love and lose Lee Harvey Oswald (2010) argues the innocence of Oswald, providing witnesses to Baker's affair with Oswald and documentation of their relationship, which began in New Orleans in April, 1963 and continued until Oswald's last call only two days before the assassination of President Kennedy.

Jim Marrs - author will present an overview of the New World Order
Alex Jones - founder of Infowars.com - Alex will speak about the Right to Free Speech in relationdship to The Fiftieth Anniversary
of The John Fitzerald Kennedy which occured on Niov. 22, 2013 at Dealey Plaza in Dallas Texas
Panel Discussion:
Panel Moderator:
george butler - me bio about one little man in a great big world - co-host of "The Secret Truth" talk radio program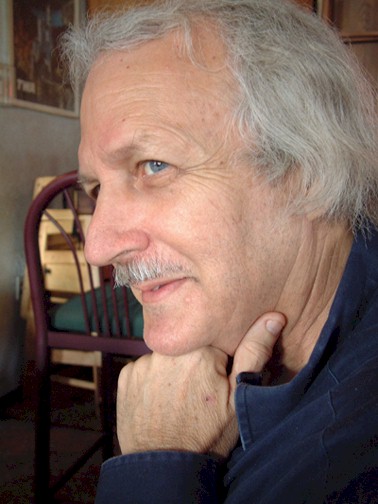 C.O.O...IT Coming...Out...Of...IT - a way of not being
This system of thought is meant not to be a way of being but instead is a process of release that results in a way of not being. To come out of it is to start deprogramming oneself through a real striving for truth that is unfettered with only a minimal ego system. Slavery of the mind can be accomplished through any world view whether the system is a Christian Fundamentalist or Atheistic view. They both can be wrongly used to judge. Judging results in one thinking they have discovered some great mystery that leads toward a greater self. We all suffer from self-delusion by degree and in this state we forever seek out those imputes that support the ego state and continue the state of denial and ignorance. The ego senses wrongly that any negative about the self is a threat to the individual, a threat to ones survival. To see and accept these negatives, thus initiating a process of positive change of release is to enhance ones survival. The ego perpetuating delusion is the threat!.
Panel Members:
Jim Marrs - author of "Crossfire" and many other fine books - a view from marrs -
A native of Fort Worth, Texas, Mr. Marrs earned a Bachelor of Arts degree in journalism from the University of North Texas in 1966 and attended Graduate School at Texas Tech in Lubbock for two years more. He has worked for several Texas newspapers, including the Fort Worth Star-Telegram, where beginning in 1968 he served as police reporter and general assignments reporter covering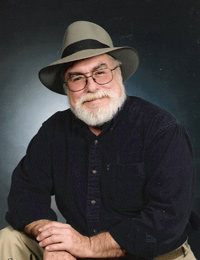 stories locally, in Europe and the Middle East. After a leave of absence to serve with a Fourth Army intelligence unit during the Vietnam War, he became military and aerospace writer for the newspaper and an investigative reporter. Since 1980, Mr. Marrs has been a free-lance writer, author and public relations consultant. He also published a rural weekly newspaper along with a monthly tourism tabloid, a cable television show and several videos.
In 2007, Mr. Marrs retired from the University of Texas at Arlington where he had taught a course on the Kennedy assassination since 1976. In 1989, his book, Crossfire: The Plot That Killed Kennedy, was published to critical acclaim and reached the New York Times Paperback Non-Fiction Best Seller list in mid-February 1992. It became a basis for the Oliver Stone film JFK. Mr. Marrs served as a chief consultant for both the film's screenplay and production.
Beginning in 1992, Mr. Marrs spent three years researching and completing a non-fiction book on a top-secret government program involving the psychic phenomenon known as remote viewing only to have it mysteriously canceled as it was going to press in the summer of 1995. Within two months, the story of military-developed remote viewing broke nationally in the Washington Post after the CIA revealed the program but put their own spin on psychic studies. Psi Spies was finally published by New Page Books in 2007.
In May, 1997, Marrs' in-depth investigation of UFOs, Alien Agenda, was published by HarperCollins Publishers. Mr. Marrs has been a featured speaker at a number of national conferences including the Annual International UFO Congress and the Annual Gulf Breeze UFO Conference. It has been translated into several foreign languages and become the top-selling non-fiction UFO book in the world. He began teaching a course on UFOs at the University of Texas at Arlington in 2000.
Also in early 2000, HarperCollins published Rule by Secrecy, which traced the hidden history that connects modern secret societies to the Ancient Mysteries. It too reached the New York Times Best Seller list. In 2003, his book The War on Freedom probed the conspiracies of the 9/11 attacks and their aftermath. It was released in 2006 under the title The Terror Conspiracy. In mid-2008, his book The Rise of the Fourth Reich, detailing the infiltration of National Socialism into the USA, was published followed by a study of mysteries entitled Above Top Secret.
An award-winning journalist, Mr. Marrs is listed both in Who's Who in the World and Who's Who in America. Mr. Marrs has won several writing and photography awards including the Aviation/Aerospace Writer's Association's National Writing Award and Newsmaker of the Year Award from the Fort Worth Chapter of the Society of Professional Journalists. In 1993, Mr. Marrs received Freedom Magazine's Human Rights Leadership Award.
Mr. Marrs has appeared on ABC, NBC, CBS, CNN, CSPAN, the Discovery, Learning and History Channels, This Morning America, Geraldo, Montel Williams, Today, Tech TV and The Larry King, George Noory and Art Bell radio programs along with numerous national and regional radio and TV shows. He is a former president of the Press Club of Fort Worth and a current member of the Society of Professional Journalists, Sigma Delta Chi, and the Investigative Reporters and Editors.
Kris Millegan - owner and publisher - Trineday Publisher -
Kris Millegan is a writer, researcher and publisher whose father was in the Office of Strategic Services (OSS), Military Intelligence (G2), and later was in the CIA, rising to Branch Chief, Head of Intelligence Analysis for East Asia. His father told Kris some things that he didn't understand in the late 60's. These revelations led to over thirty years of research into the subjects of CIA-drugs, clandestine operations, conspiracy theory and secret societies.
Kris's publishing house TrineDay brought Antony Sutton's underground classic, America's Secret Establishment An Introduction to the Order of Skull & Bones to a wider audience, published the book, Expendable Elite, by Lt Col Dan Marvin, a tale of special forces commander and his tangles with the CIA. TrineDay's most recent release is Fleshing Out Skull & Bones is being well received, being called encyclopedic and the bedrock of books on Skull & Bones. TrineDay also has the book Ambushed Secrets of the Bush Family, the Stolen Presidency, 9-11 and 2004, coming out in April 2004 and four more books in the works.
Kris produced two CIA-Drugs Symposium in 2000 that brought together the top researchers, whistleblowers, authors and academicians in the field with many new revelations and understandings developing from the conclaves. Kris is also singer/songwriter with several songs in the National Lampoon release, Last Resort. Kris lives in a rural community outside Eugene, Oregon.
Luke Rudkowski - is founder of We Are Change - Luke Rudkowski is an independent journalist, activist, live streamer and founder of WeAreChange.org. Luke began his activism at the age of 17 when he was wrongfully accosted and assaulted by the NYPD. In 2006, at the age of 20, Luke founded the independent and grassroots media organization, WeAreChange. Through this organization and the use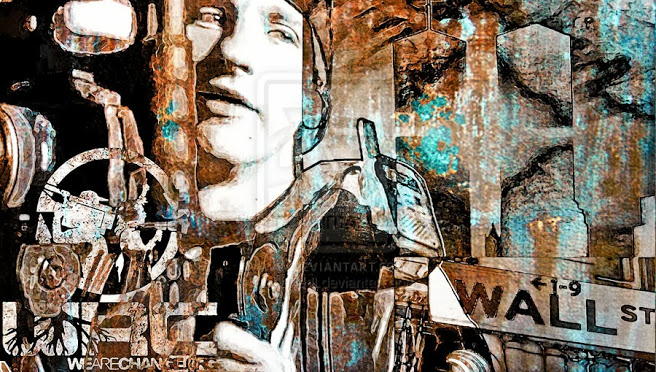 of social media, he has aimed to inspire those who no longer feel they can trust the mainstream media to become the media themselves. As support for WeAreChange grew, many followers became active themselves and WeAreChange has grown into a global organization with 160 independent chapters around the world. Through Luke's activism and journalism he has been able effect legislation and also influence dialog on a national level on important issues such as extrajudicial assassinations. Along with being featured in multiple documentaries, his work has been highlighted in numerous major news publications including CNN, MSNBC, BBC, The London Guardian, FOX, Huffington Post, Rolling Stone, RT, Al Jazeera, among many more. Luke's work with WeAreChange has covered a broad spectrum from police brutality, human rights and protests to in depth interviews with many prominent political and influential figures. He is well known for his guerrilla style journalism and confronting prominent governing figures with questions that the public would not hear about through mainstream media. A small representation of his confrontations include Henry Kissinger, Ben Bernanke, Joe Biden, Mitt Romney, Lord Jacob Rothschild, Mayor Bloomberg, Larry Silverstein, and the Rockefeller Family Luke has traveled around the world covering events, conducting interviews and live streaming protests. On Luke's work the Village Voice stated, "Luke Rudkowski, whose live stream is one of the most reliable and engaging records of Occupy Wall Street actions." As some politicians have deemed Luke's journalism a threat, he has been banned from entering Canada and has been falsely arrested numerous times for questioning people such as Mayor Bloomberg. His reporting has often caused him to face the blunt of police brutality and Luke has been interrogated and harassed by police on many occasions. Police have gone as far as attempting to set up a fake bomb threat in order to refrain him from carrying out his activism. Celebrity supporters of Luke and WeAreChange include: Rosario Dawson, Roseanne Barr, Rosie O'Donnell, Prodigy, KRS-1, Immortal Technique and Dylan Ratigan.
We are Change is a nonpartisan, independent media organization comprised of individuals and groups working to expose corruption worldwide. Founded by Luke Rudkowski, We Are Change is comprised of independent journalists, concerned citizens, activists, and anyone who wants to shape the direction our world is going in. We seek to expose the lies of governments and the corporate elite who constantly trash our humanity. By asking the hard questions the mainstream media refuses to ask, we shine a little more light on truth. Furthermore, we seek to connect, educate, and motivate those who are interested in alerting the public to the pertinent issues that are affecting our lives each and every day. Our goal is to create a community of truth-seekers and peacemakers who share a commitment to nonviolent action. We Are Change is not so much an individual or group, but an idea, an idea that "We the People" are the change we wish to see in this world. Together, as residents of this planet, we can push back against those who wish to dominate our lives and begin to restore liberty to all.
John B. Wells - Saturday host of Coast to Coast AM, is a veteran radio host and voice actor with credits ranging from radio stations and TV shows, to movies and advertisements, on all seven continents.
Upon graduating from TCU with a Bachelors Degree in Fine Arts and an emphasis in theater, he took a part-time job at the legendary KZEW-FM/Dallas-Ft. Worth, where within less than a year, he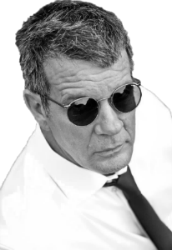 moved into the afternoon drive slot and posted record ratings. Soon after, Wells left to pursue a full-time career doing voiceovers. During that time, he voiced imaging promos for New York's WCBS Newsradio 88, where he spent nearly 10 years, followed by WNEW-FM; Los Angeles' KLOS-FM and KROQ-FM; Detroit's WWJ-AM; Chicago's WBBM-AM/TV; San Francisco's KRON-TV; Dallas' WFAA-TV, KRLD-AM and KZPS-FM; Houston's KLOL-FM, KHOU-TV and KPRC-AM; Miami's WBGG-FM; and the Armed Forces Radio Network. Wells was heard for nearly a decade on BBC Radio 1 in London, along with HIT 95 in Berlin, Radio ADO in Paris, and many others around the world.
In addition to serving as the announcer for CBS' The Late Late Show with Craig Kilborn and the "World's Leading Dance Event" Sensation in Amsterdam, Wells has lent his voice to Oliver Stone's JFK and Talk Radio films and appeared in several other movies. He has also recently voiced promos for Discovery Channel's Deadliest Catch and Gold Rush.
After frequently serving as a guest host on Coast to Coast AM, Wells became the Saturday evening host of the most-listened-to overnight radio program in North America in January 2012. Each week, Wells captivates listeners with discussions on news and current events, conspiracy theories and all things curious and unexplained.
Actor, musician, writer, composer, martial artist, aviator and broadcaster, Wells finds the ancient sage advice of "concentrating on just one thing" to be true. His one thing: the Arts.
John invites you to explore and enjoy his personal website:
caravantomidnight.com